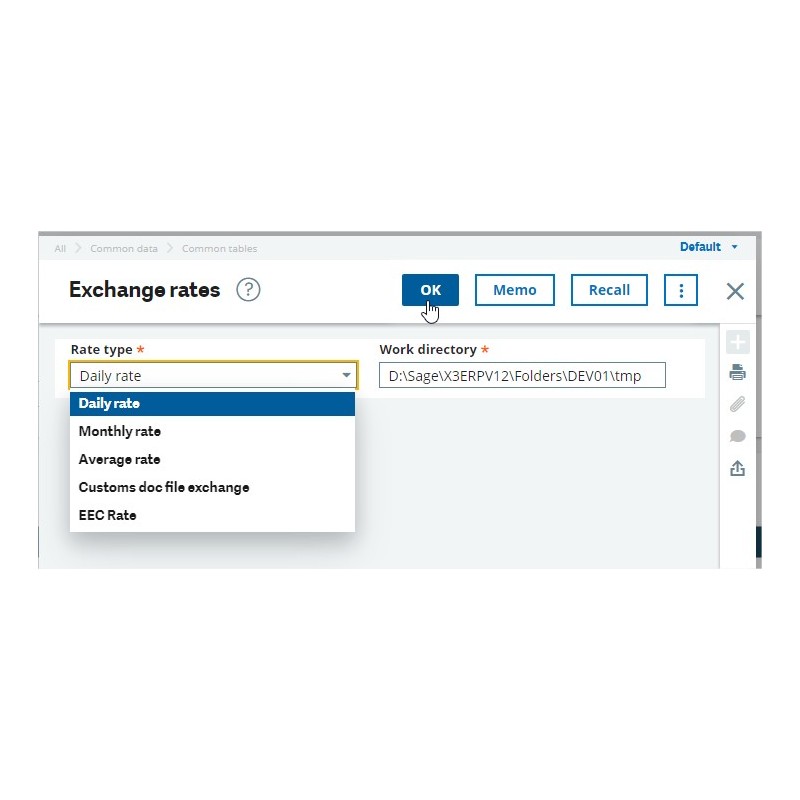  
Sage X3 Automatic Exchange Rates
Our X3 plugin automates exchange rate updates in your ERP system using REST web services. Stay accurate and save time with reliable, real-time exchange rate data.

General sales condition
Our X3 plugin for exchange rate updates is designed to streamline the process of updating exchange rates in your ERP system. Utilizing REST web services, this plugin offers an efficient and automated solution to keep exchange rates up-to-date.
Key Features:
Automatic Update: The plugin connects to reliable REST web services to fetch the latest available exchange rates.
Seamless Integration: Easily integrate the plugin with your existing X3 ERP system.
Flexible Scheduling: Configure periodic update schedules as per your requirements.
Real-time Notifications: Receive alerts when exchange rate updates are performed.
Benefits:
Enhanced Accuracy: Eliminate human errors associated with manual exchange rate entry.
Time Savings: Automate a tedious process, allowing your team to focus on higher-value tasks.
Data Reliability: Obtain updated exchange rate data from official and verified sources.
Quick Integration:
Integrating the X3 plugin is straightforward. Simply follow the instructions provided in the documentation to set up connection parameters to REST web services and schedule updates.