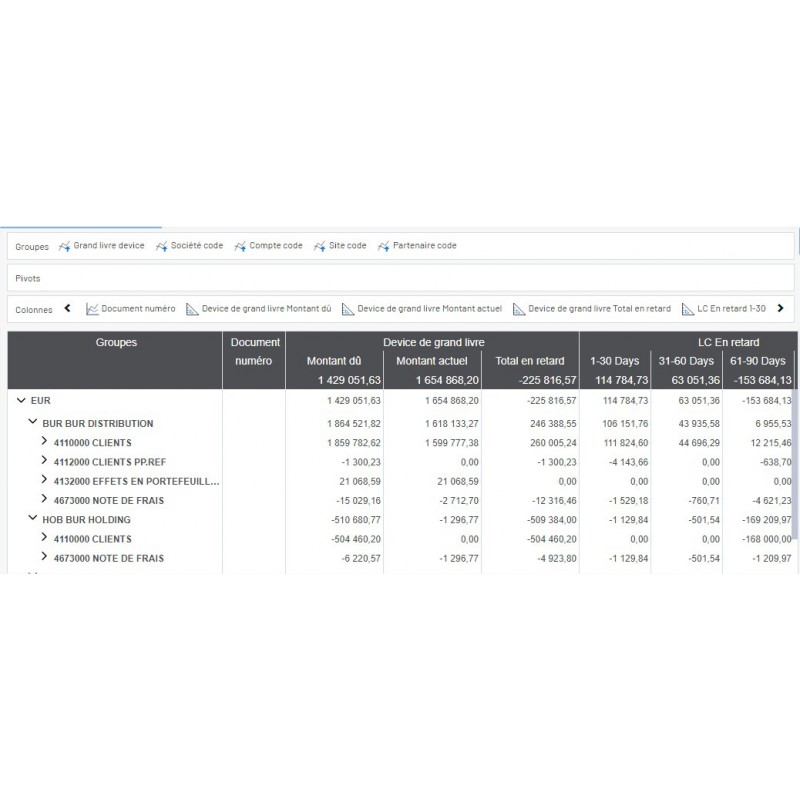  
SEI Historical aging balance
This SEI process is a replica of the Sage X3 BALAGEHIST standard report (Crystal Report) available since V6.
It provides a process for building automatic Excel reports via Excel add-in and for carrying out monthly closings afterwards without having to systematically edit the aged balance at the end of the month.
2 sample web reports are also provided.
Its launch parameters are the pivot calculation date as well as the Sage X3 company code concerned.
The report is compatible to be run simultaneously by multiple users.

General sales condition
This product is compatible with SQL-type databases and all SEI versions
All the developments were carried out respecting the prerequisites of the publisher and the installation pack provided is a standard SEI template in .zip format
The product documentation and the installation guide are available for free download on the product page.
Change log:
25/11/2019
- Reproduction of the Sage X3 BALAGEHIST standard report
05/13/2020
- Addition of the notion of company as a launch parameter and as a filter to improve the performance of calculation
- Addition of the notion of user in launch parameter to allow simultaneous execution
12/16/2021
- Use of temporary SQL tables to improve computational performance in the context of millions of rows in the HISTODUD and GACCENTRYD table.